Gutter Cleaning by Shingle Brite-Springfield MO area
We perform a gutter cleaning on a Springfield MO area home on almost a daily basis. With all the various trees we are lucky enough to have in the area, gutters can get clogged quickly and often!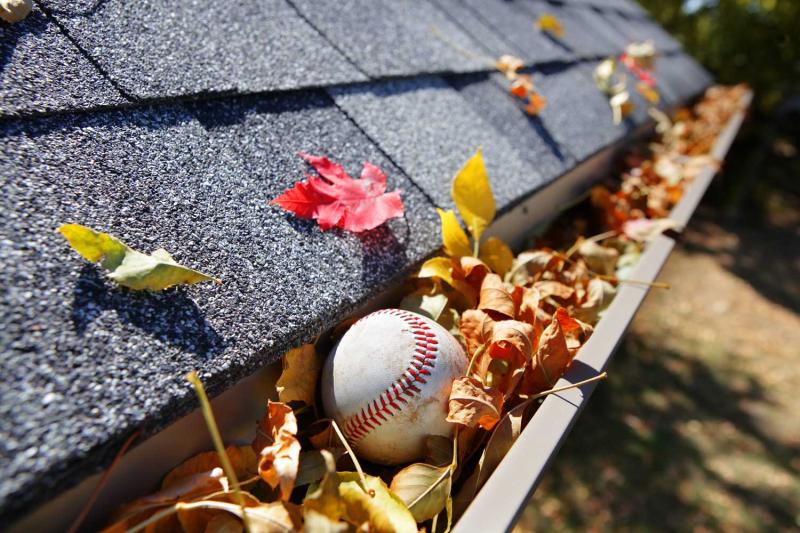 We use our high-volume pressure washers to flush out leaves, granules, dirt, sticks, trees, balls, toys and anything else clogging up your gutters and to make sure the downspouts are free and clear. We rinse off your home or business and use the pressure washer to disperse the debris into the grass to be mulched at the next mowing. Even in the worst cases, it's hard to know we were even there except for the next time it rains! This process is safer, faster and more effective than hand dipping the debris into a bucket or using a leaf blower. How can these methods get everything out of the gutters and flush out the downspouts? They can't.
Scheduling an annual or semi-annual gutter cleaning by Shingle Brite keeps your gutters doing their job of controlling and moving water away from your foundation and landscaping. Clogged gutters lead to all kinds of issues such as sagging gutters, water intrusion into fascia and soffits, landscape flooding and washing away and worst of all, crawl space and basement flooding!
Call, text, email or use the link here on our website to get your free quote today!

We also offer gutter guard installations that can greatly reduce or eliminate gutter clean-outs and can pay for themselves pretty quickly. We have a premium option we believe is the best available and comes with a 20-year product guarantee and is recommended when you are planning to stay in your home or business long term. We also have an excellent perforated aluminum product that is very popular for rentals, investment properties or those looking for a more affordable option.