Roof Cleaning
Regardless of material, all roofs on homes and businesses are subject to a case of the "uglies." It's not your fault it happens, but it certainly will. In fact, if you don't do anything to stop the process like call Shingle Brite, it will just continue to look worse and worse. This detracts from the beauty and value of your home and gives customers a negative impression of your business. It doesn't have to be this way.
Most people in our area don't know roof cleaning is "even a thing" but the ones that do have Shingle Brite to thank for it. We are the most experienced roof cleaning company for 100's of miles in any direction. We honestly believe we have cleaned more roofs than everyone else within a 200 mile radius combined! When you hire us, you get our knowledge and experience.
Give us a call or sign up here on our website and we will quickly give you a free quote to restore the beautiful appearance of your roof!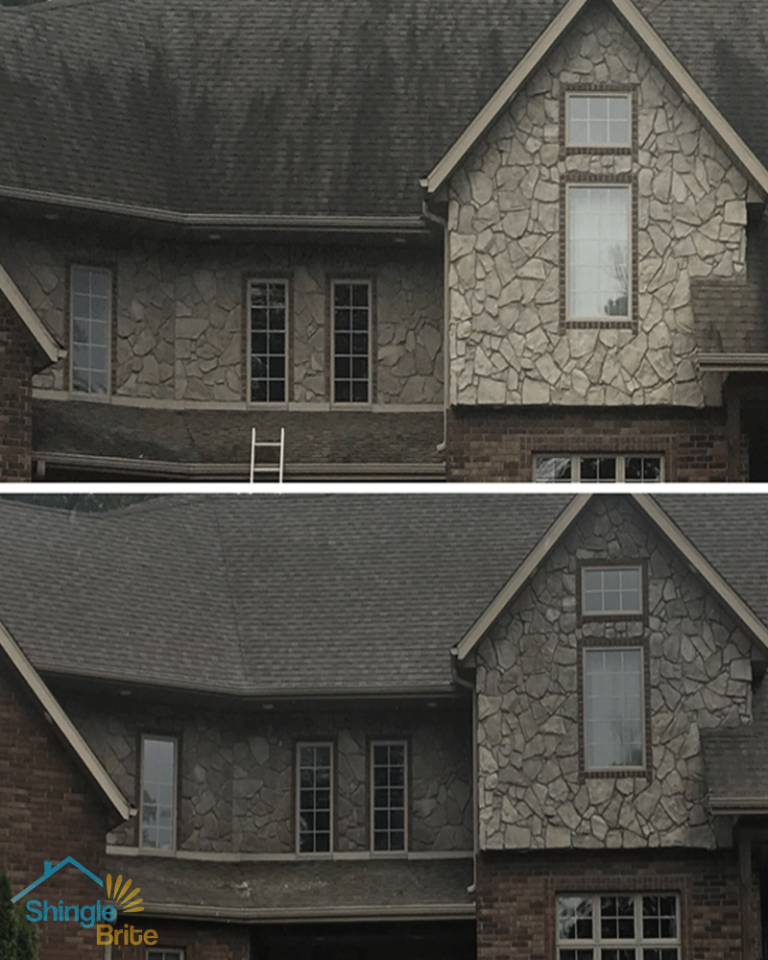 Siding Cleaning
Shingle Brite will professionally soft wash the outside of your home to eradicate all algae, fungus and dirt that is robbing the natural beauty of your home. We will clean your home from the ground up using our professional equipment that allows us to reach up to 4 stories high to apply our cleaning solutions. These solutions go to work and then we thoroughly rinse the dirt and grime away.
Shingle Brite uses a process that avoids the issues normally come as a result of standard high-pressure cleaning, leaving you head-ache free and without any damage.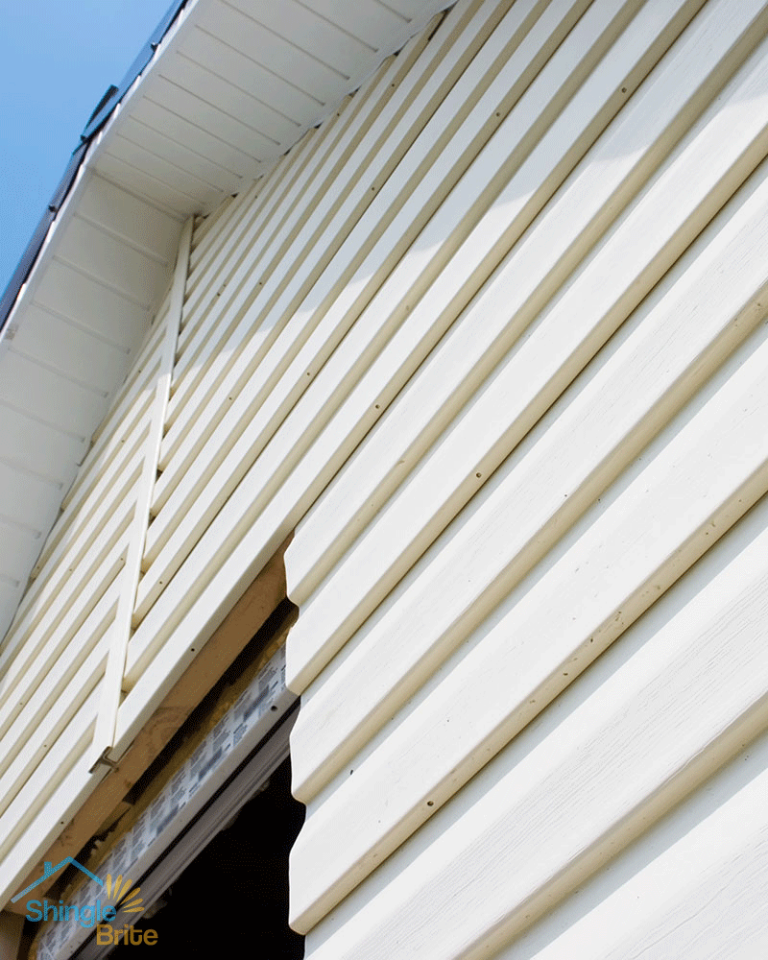 Concrete Cleaning & Sealing
You hate the way your concrete looks but dread spending all weekend cleaning your driveway or pool deck. Who wouldn't? Cleaning 1″ strips at a time gets old and fast! It quickly becomes a daunting task for even the most eager homeowner. Your driveway or pool deck may not seem all that big when you start, but somehow it keeps getting bigger and bigger and bigger until you can't possibly imagine how you could have ever wanted to pressure wash it. What were you thinking?
Let us do it for you. Shingle Brite's professional-grade surface cleaners allow us to efficiently and safely do your concrete cleaning without leaving zebra striping or the marks left behind from wand cleaning. We provide uniform and consistent concrete cleaning.
We can seal it for you, too!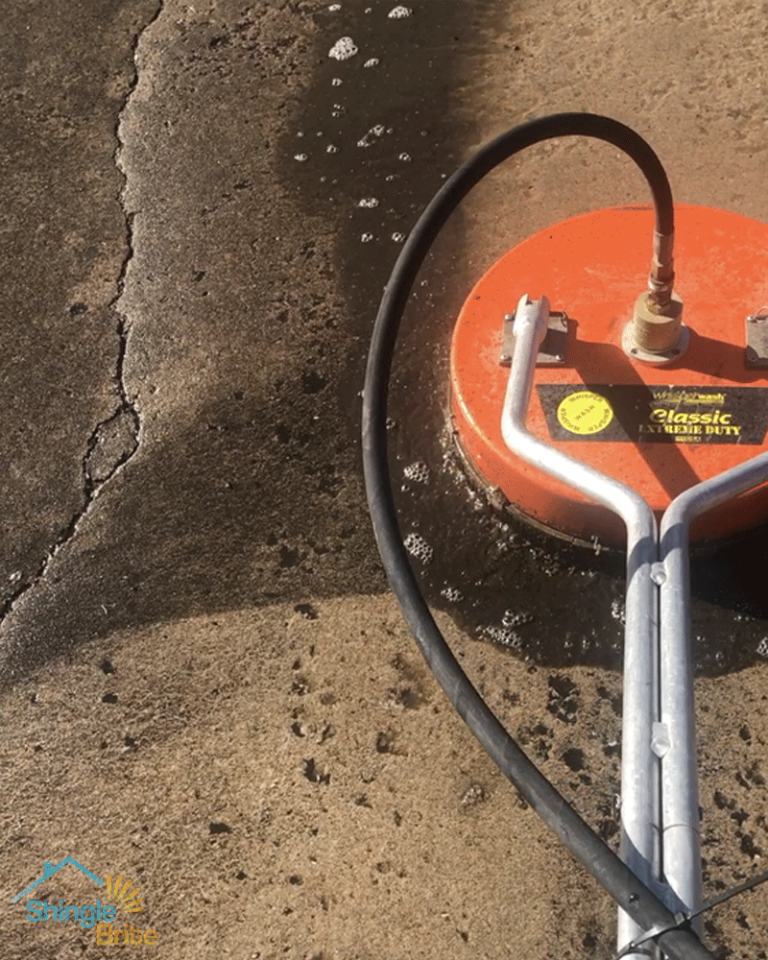 Commercial Building Cleaning
Our commercial building cleaning will improve the appearance and value of any property. Shingle Brite is a Soft-Wash power washing company that provides immediate results without the use of high pressure equipment that can cause damage to your property.
From large corporate super center contracts, to our work with valued small businesses, every customer relationship is important. Your multi-family units, storefronts, restaurant, office building, municipalities or any other property will be brighter and more inviting than ever before! We can clean all types of surfaces including EIFS or Dryvit. Call today to get a free bid for your commercial building cleaning.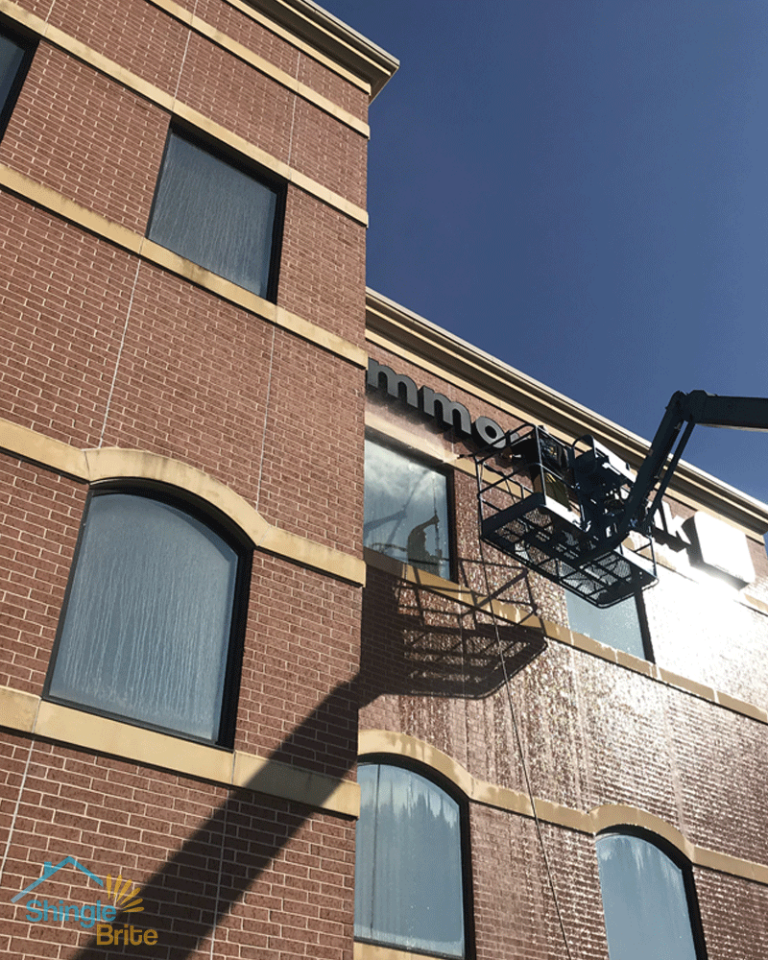 Premium Gutter Covers
Shingle Brite will flush out all of your gutter and downspouts, then wash away debris from the side of your home or building to leave your gutters flowing and effective.
To keep your gutters protecting your home's foundation and basement, we also install RainDrop Pro Gutter Covers to virtually eliminate maintenance. These are vitually indestuctible having a 20 year product guarantee. Plus, they are installed on an angle so leaves and other debris just roll off. We can also install extra-wide mouth outlets to eliminate clogs on top of downspouts, downspout cleanouts, to eliminate clogs in underground piping, and extreme valley protectors to better handle heavy flow where two roof pitches meet.

Holiday Lighting
At Shingle Brite, we specialize in making things easy for you at an excellent value. Our affordable holiday lighting program is a great example of this. We own and provide everything needed, including professional grade light cord, LED lightbulbs, clips, smart or mechanical timers, plugs, extension cords, etc. We custom fit everything to your home in the color(s) and in the area(s) you want. We maintain the system, so if a bulb goes out or a timer stops working, one call or text to us and it gets fixed right away. We return in January to remove everything, take it away to store in our warehouse then come back next year if you desire. We offer lighting for building, trees, shrubs, fences, gates, etc. plus lit and unlit wreaths, garland and other decorations so your home or business looks festive during the daylight as well!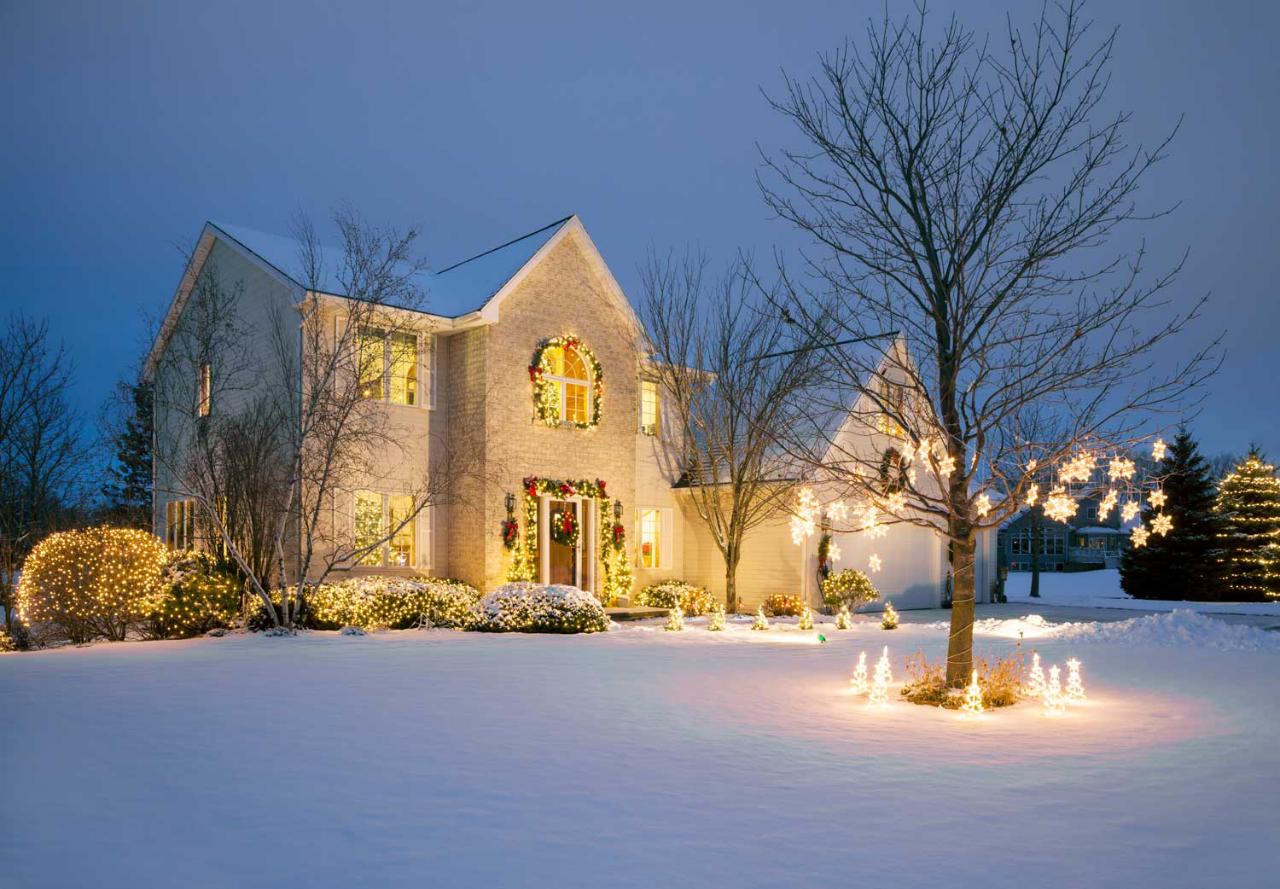 Fence and Deck Restoration
We not only clean all types of decks and fences, we also offer wood staining.
Staining natural woods not only allows the natural beauty of wood grain to be displayed, but also protects the structural integrity of the lumber. Shingle Brite will help you select a stain that will bring out the natural beauty of your decks, patios, furniture, and other wood fixtures and make your home or business property look amazing with professional staining services. Contact us for help for more information on our available services for your decks, patios, interior bars, accents, and more.